Daisy Flower Tattoo Meaning and Designs
If you're interested in finding a tattoo that captures femininity and beauty, you've probably thought about getting a flower tattoo. A daisy is a popular choice because of its cute and simplistic appearance. A daisy tattoo can represent new beginnings, innocence, beauty, good luck, and happiness among other things. The beauty of daisies is that they can take on a meaning that is unique to you. In this list of cute daisy flower tattoos, you will find many options, placements, styles and colors. Choose one that fits your unique style, and begin planning your beautiful new ink today!
Sweet Ankle Daisies
This tattoo is both cute and discrete. It adds a bit of flair to your sneakers and rolled up jeans, but would be easy to cover with long pants!
Criss-Cross Anklet Daisy Flower Tattoo
Ankle bracelets are always so cute. If you're looking for a design that wraps around your ankle, this is a lovely one to consider!
Daisy Armband
This design makes it easy to show off your new ink. A black and white daisy armband would go with any outfit!
Simple Blue Flower
If you're looking for a pop of color, go ahead and incorporate your favorite shade into your design!
Pretty Bouquet Daisy Flower Tattoo
If you want a daisy tattoo, you could always incorporate it into a bouquet. If you have a few flowers you'd like to use, this is a beautiful design that would work in many different placements!
Simple Flower Bracelet
This design is simple and elegant. Choose your two favorite flowers and create a permanent bracelet!
Butterfly Bouquet
This design incorporates three colorful daisies and a cute little butterfly for decoration. You can always get creative and add an element of nature into your design!
Cat Silhouette Daisy Flower Tattoo
This creative tattoo uses a cat silhouette to incorporate two meaningful elements: cats and daisies. If cats are meaningful to you, this is a great design to consider!
Daisy Wrist Stamp
Simplicity and intricate detail are combined in this beautiful tattoo. This one will catch the eyes of many as it sits delicately on your inner wrist.
Fun and Colorful Daisy
You can always get a bit more artistic with your daisy design. These fun colors will stand out on your new arm decoration!
Constellation Design
These precious flowers are woven into a meaningful constellation. What a gorgeous way to add more meaning to your design!
Ribcage Bouquet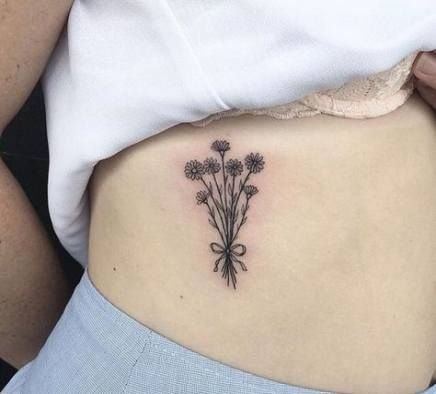 This tiny bouquet would look so cute under your summer bikini. The bow tying the flowers together adds a delicate and unique touch!
Daisy Flower Quote Tattoo
Here, the daisy is combined with beautiful lettering to create a one of a kind creation. You could replicate this style with a word or quote that is meaningful to you!
Elegant Leaves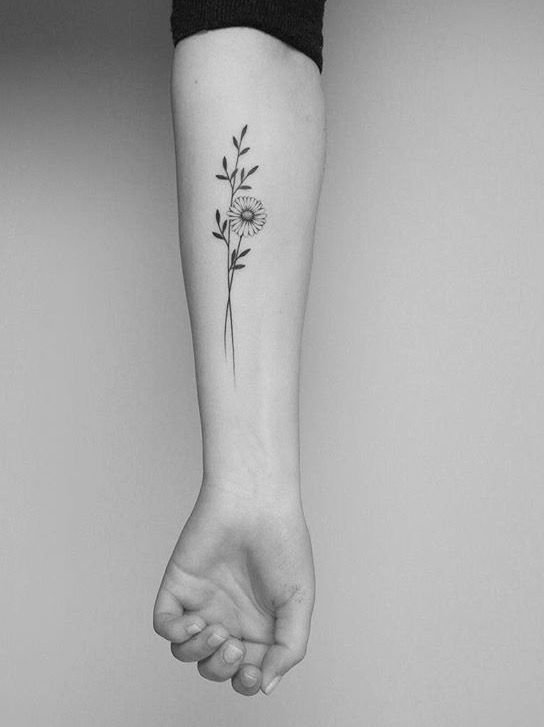 This tattoo uses leaves to highlight one single flower. The simplicity of this design creates a timeless and beautiful result!
Behind the Ear Daisy
A tattoo behind the ear is always a unique placement to consider. A tiny daisy popping out from behind your ponytail is sure to earn you lots of compliments!
Pop Art Flower Tattoo
A realistic daisy is combined here with funky colors and shapes. The end result is a one of a kind tattoo that is bound to turn heads!
Creative Back Design
Just under the nape of the neck is a fun place for a cute new tattoo. The heart at the center of this design adds a special touch to this pretty style.
Black Ink Daisy Quote
Here's a great example of how you could incorporate a quote into your daisy flower tattoo. The quote acts as a stem with a single leaf coming off of it. Such a creative idea!
Tiny Ear Flower
Looking for a small, yet bold design? This tiny daisy inside the ear would make a cute alternative to a new piercing!
Daisies in a Row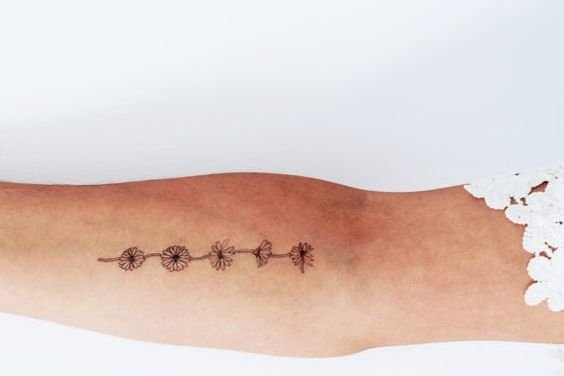 This whimsical design appears to represent simplicity and joy. What a lovely way to add some flowers to your ink collection!
Spine Design Daisy Flower Tattoo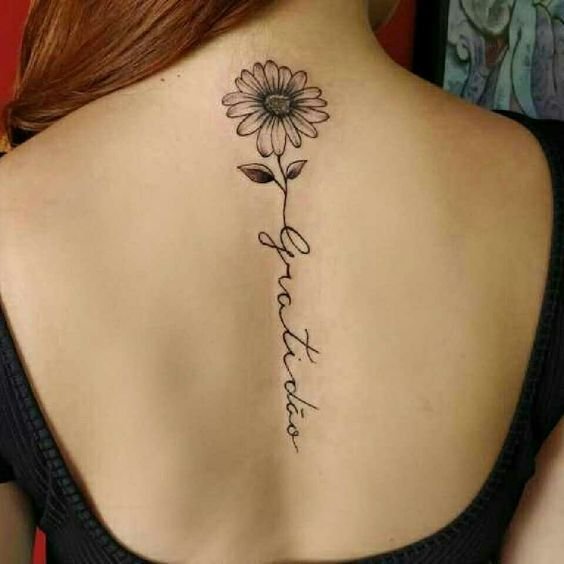 This is another gorgeous way to incorporate a quote or meaningful word into your daisy tattoo. Choose a beautiful word in a foreign language and turn your back into a work of art!
Matching Daisies
Matching Tattoos are always fun. If you're looking for a tattoo to get with your BFF, this simple daisy design would make a great choice!
Daisy Moon
The moon is another meaningful symbol to get as a tattoo. Why not add daisies to combine the two elements into one gorgeous piece!
Wrist Daisy Flower Tattoo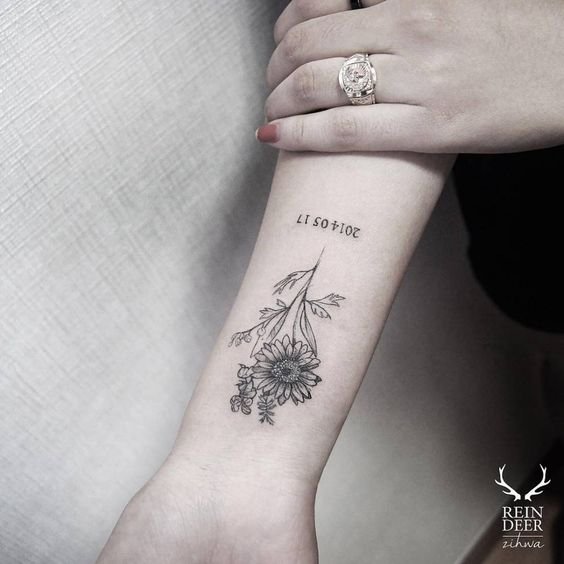 This bouquet was used to highlight some meaningful numbers. Choosing the coordinates of your favorite place would be a great addition to this daisy design!
Bicep Watercolor Daisies
This design demonstrates that flower tattoos can be big and bold. The combination of bright colors and femininity packs a punch with this unique design.
Delicate Ribcage Bouquet
Shoulder Daisy Flower Tattoo
Red Daisy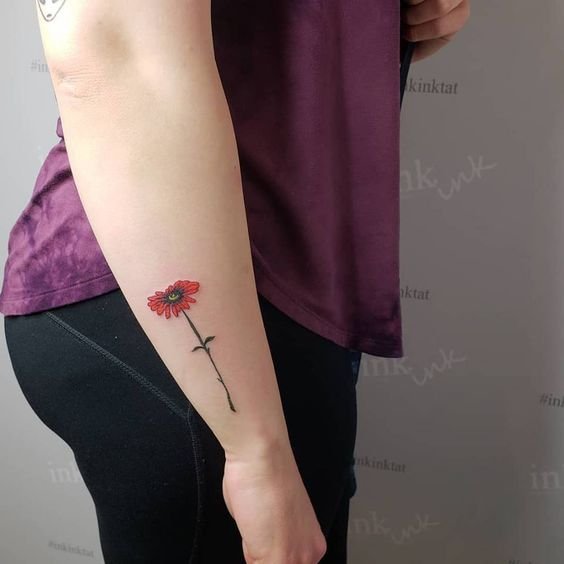 Daisy Sleeve Tattoo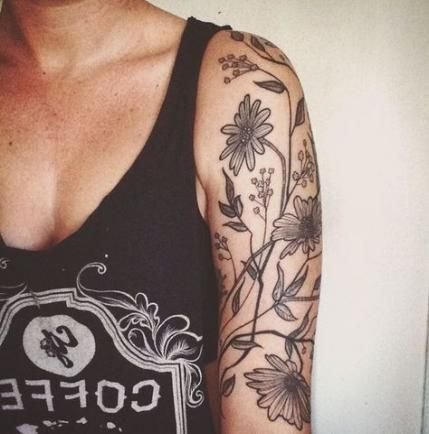 Big and Bold Flowers
Detailed Daisy Flower Tattoo on Sleeve
Tiny Collar Flower
Pretty Daisy Flower Petals
Delicate Hand Stamp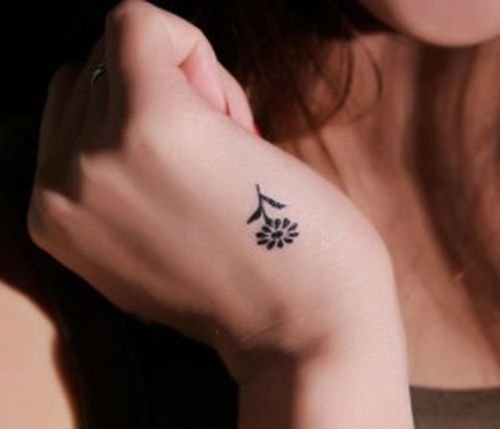 Pink Watercolor Daisy Flower Tattoo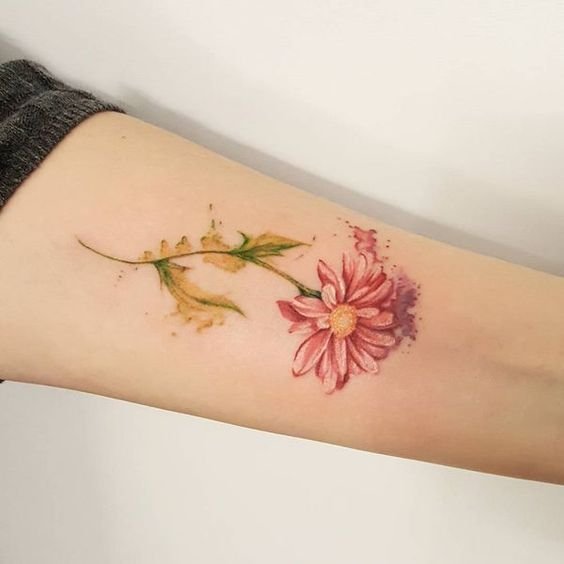 [td_smart_list_end]
This list of daisy flower tattoos shows just how creative you can get with your next ink! With different colors, shapes, sizes, and placements, you can use this list to find the perfect style for you!
There are some simple designs in this list that can be used to represent innocence and youth. The fine lines and delicate colors on these designs create a beautiful tattoo that will look gorgeous for years to come!
Adding a quote into the design is another way to layer in some meaning. With a short word, phrase, or even the coordinates of your favorite place, you can customize the classic daisy design into your own unique piece of art.
Some of these designs represent uniqueness and femininity with their fun colors and shapes. These elements can help you tailor a daisy design that is perfect for your personality.
Some tattoos incorporate other symbolic elements like butterflies, cats, the moon, or a constellation. Getting creative and weaving two of your favorite things together can create a one of a kind design.
If a daisy represents good luck or new beginnings to you, you could always get it tattooed as a bracelet or anklet. This permanent jewelry acts as a constant reminder of this meaningful chapter of your life!
Flower tattoos are a great idea for anyone looking for timeless and beautiful new body art. Whether it's behind your ear, running down your spine, or wrapped around your ankle, your daisy tattoo is sure to add some joy to your day each time you see it.