Top Amazing Ideas For Finger Tattoos
The tattoo world is full of surprising designs and ideas that can blow your mind. However, sometimes the simplicity is all we need. Finger tattoos are the classic elegant and simple choice that will keep you happy for years. Isn`t that what everyone is looking in tattoo designs? Let`s go deeper into the ocean of inspiration we have prepared for you and your imagination. Check out our tattoo ideas that we've prepared for you, we hope we will help you to make the right choice.
Advantages Of Finger Tattoos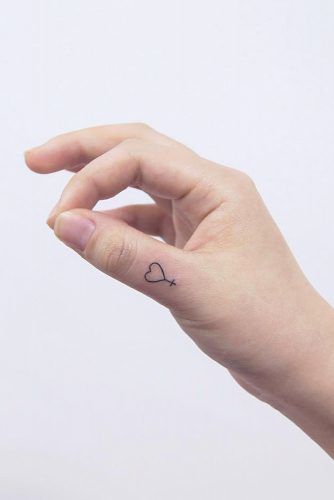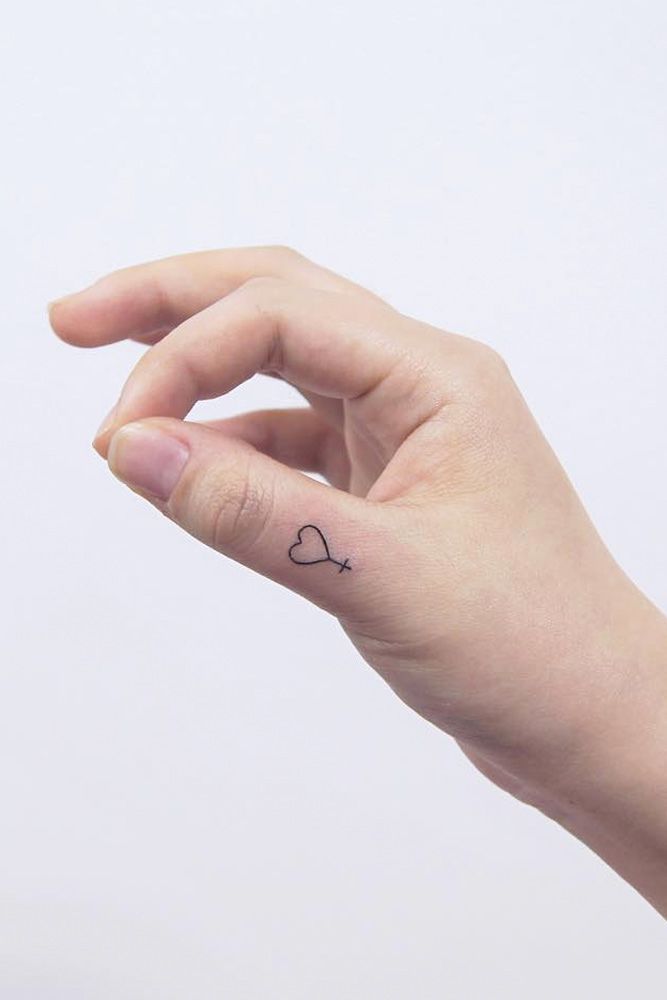 Of course, as everything we come by in life finger tattoos have their own advantages and disadvantages. Wouldn`t you like to know? Let` start with positive things. There will be some situations and moments in your life when you will need to cover up your tattoo. A finger tattoo is perfect for that, especially if you have it on the side of your finger. Also, they look super trendy and will never go out of style. Simple tattoos are the best options!
Source: tattooist_dal via Instagram
Disadvantages Of Finger Tattoos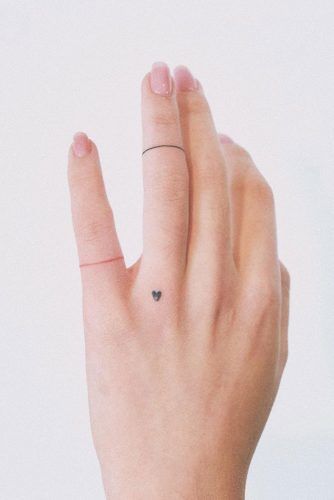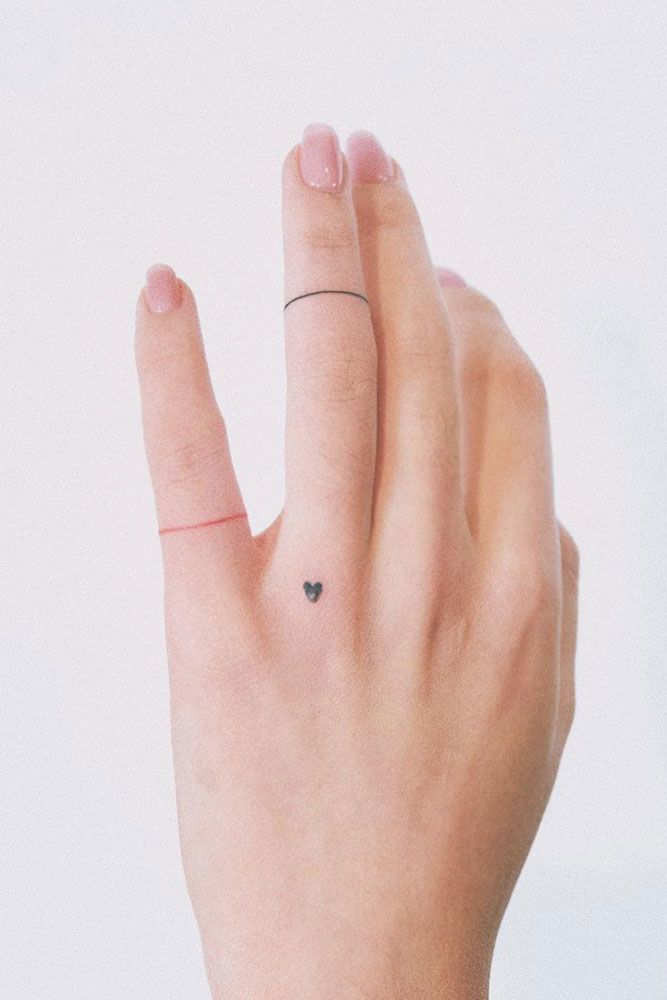 There are also some disadvantages that you might have to face when it comes to finger tattoos. Be ready that your tattoo may fade with some time. Your hands are in constant contact with water and sunlight, which may cause that effect to the ink. In addition, you will need to renew it from time to time as ink is easily removed from places with such thin skin. Don`t also forget about the pain that can be a problem during your tattoo session. However, you should keep up with being positive and the results will be delightful.
Source: nandotattooer via Instagram
Choosing A Right Tattoo Design For Finger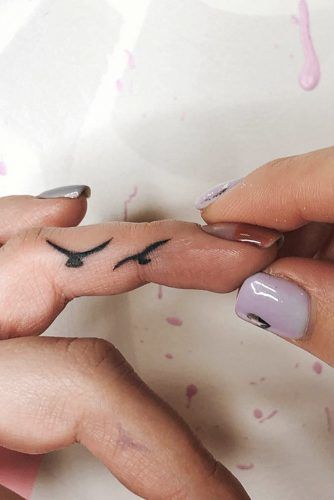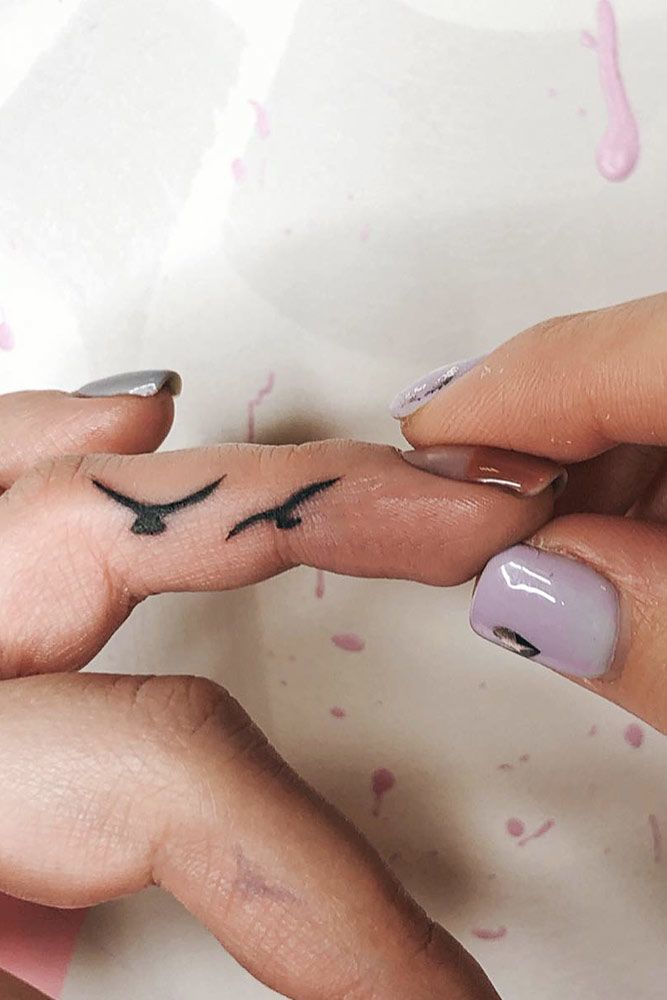 You should for sure think twice before putting a design into your skin and that is why our next advice would be to carefully and precisely look at the options you have. Keep in mind that your space is limited at such a place, so think of something simple but beautiful that will be able to show your idea and thought that you put into the tattoo.
Source: vivotattoo via Instagram
Here are some ideas for a finger tattoo that got extremely popular over the years: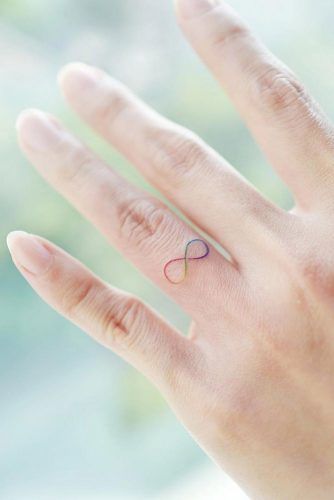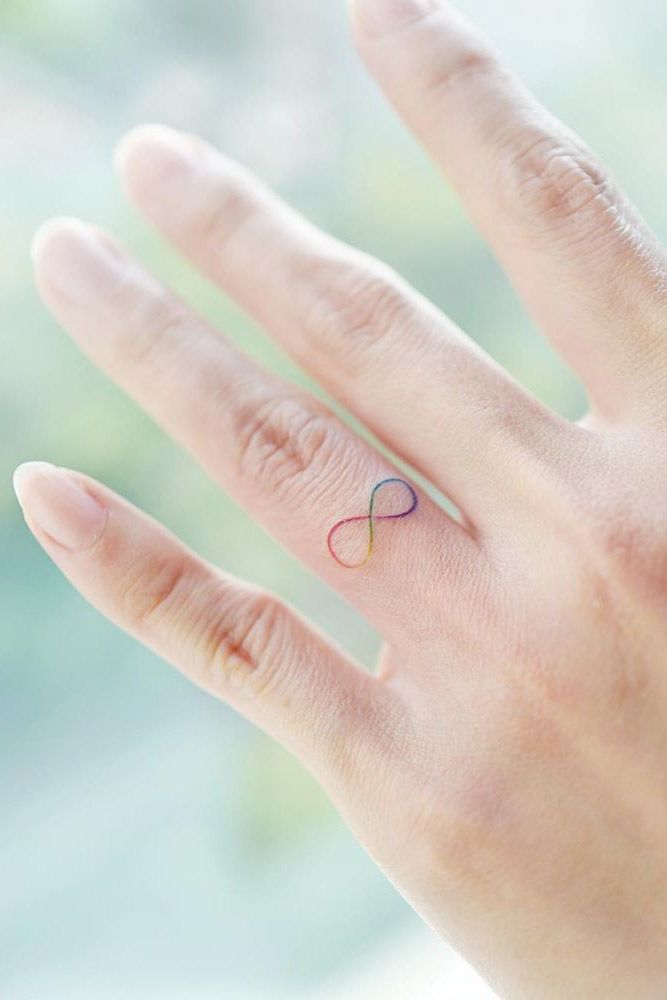 Lines. Lines have always been trendy in the tattoo industry. Especially nowadays when simplicity is considered to be the modern classic. Beautiful and super stylish it will be your favorite design idea.
Symbols. Symbols will not only look beautiful on your skin but will also have a beaning that will be clear and loud without being huge. We love how small things can transfer big messages.
Alphabet designs. What about alphabet designs? Put the first letter of your mom`s name for example on your finger and nobody but you will understand who you are referring too. A great idea that will never be out of style.
Animals. Animals have always been a huge part of the tattoo industry. And don`t be surprised that they are popular for a finger tattoo as well. There are so many creative ways to put them into your skin and make your favorite animal look fantastic.
Floral accents. What do you think of flowers, greenery and plants on your fingers? We think that looks amazing and we want you to know that there is so much to choose from. Anything connected with nature and what your heart desires can be on your finger.
Hearts. Hearts on fingers have won actual hearts of millions of people. Cute, romantic and symbolic they will show the world what your biggest treasure in the world is. Love.
Source: tattooist_banul via Instagram
Finger Tattoo Designs For Any Tastes
Cross Finger Tattoo Design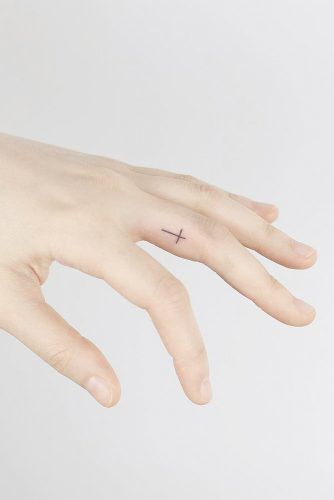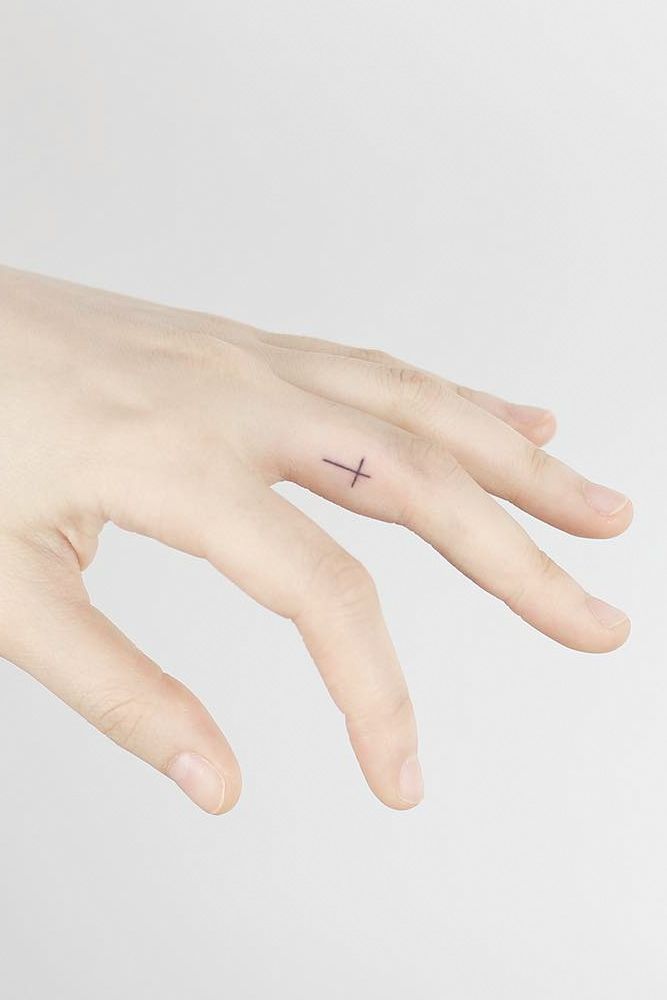 Source: has__tattoo via Instagram
Sun And Moon Finger Tattoos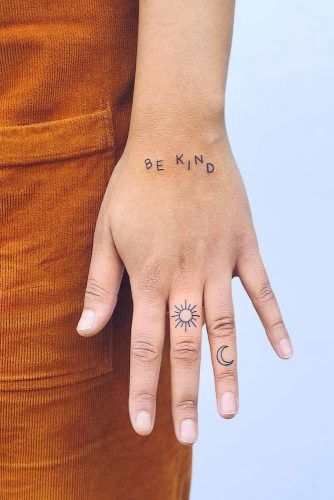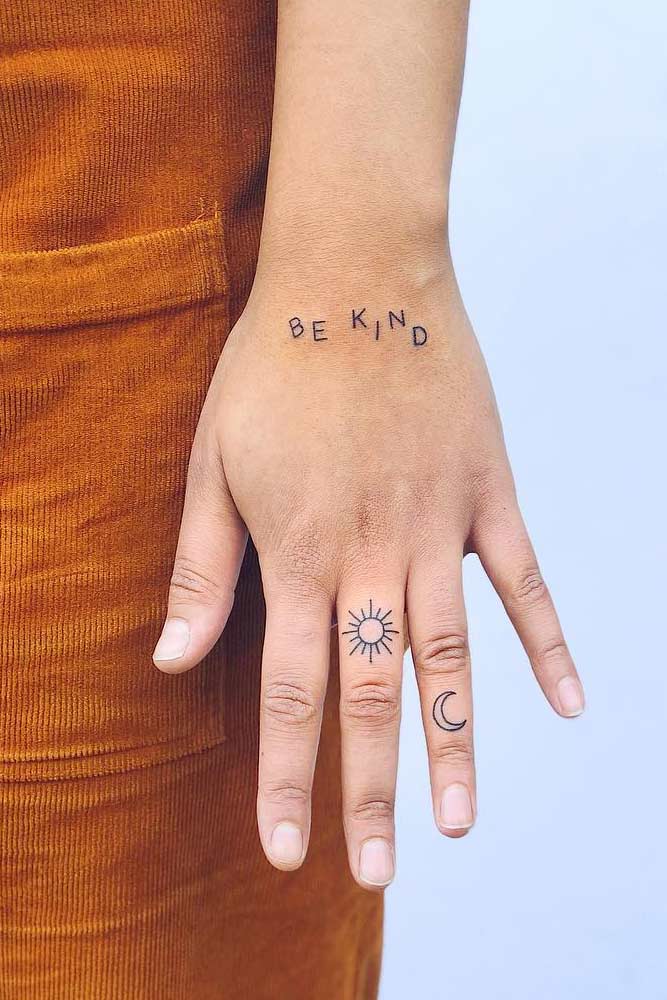 Source: zaya via Instagram
Snake Finter Tattoo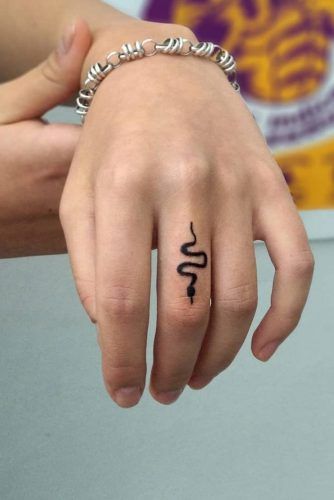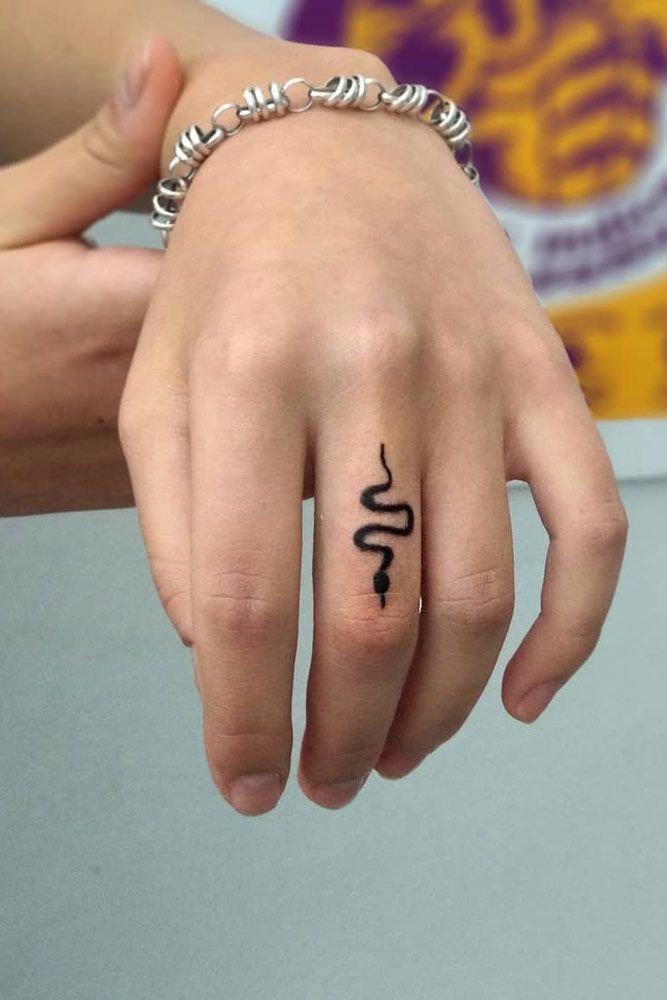 Source: azulblascovich.tatuajes via Instagram
Nature Themed Finger Tattoos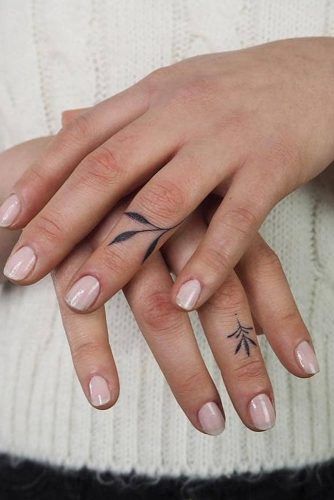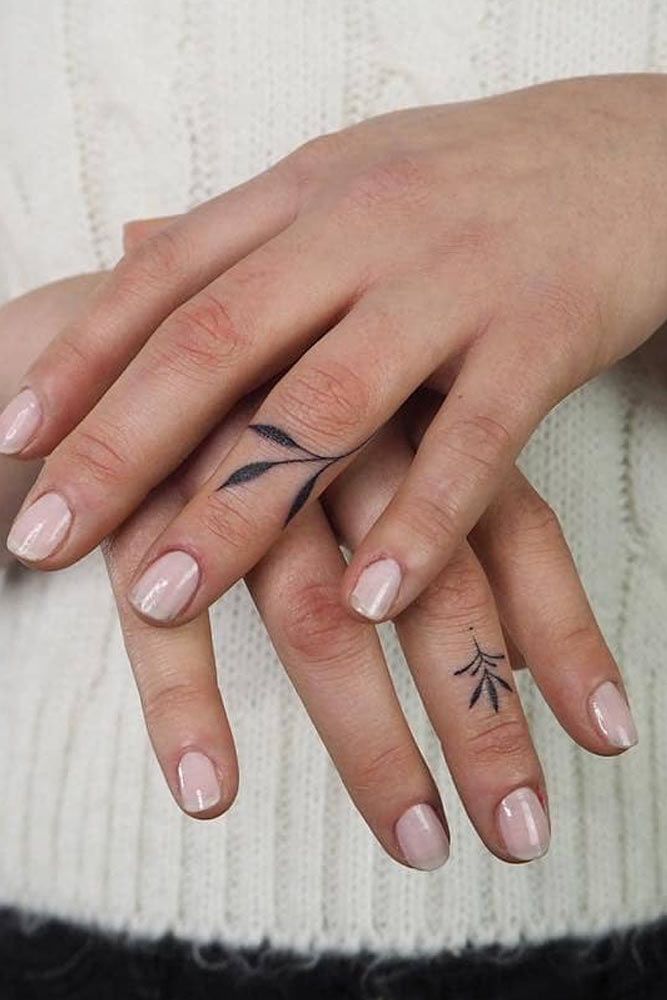 Source: laramaju via Instagram
Cute Side Finger Tattoo With Stars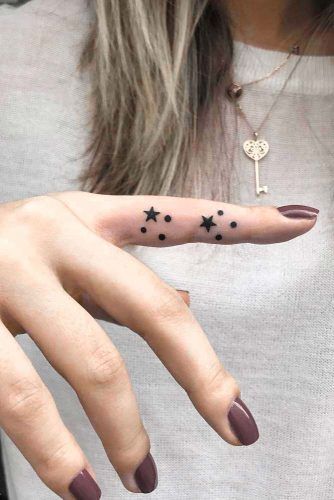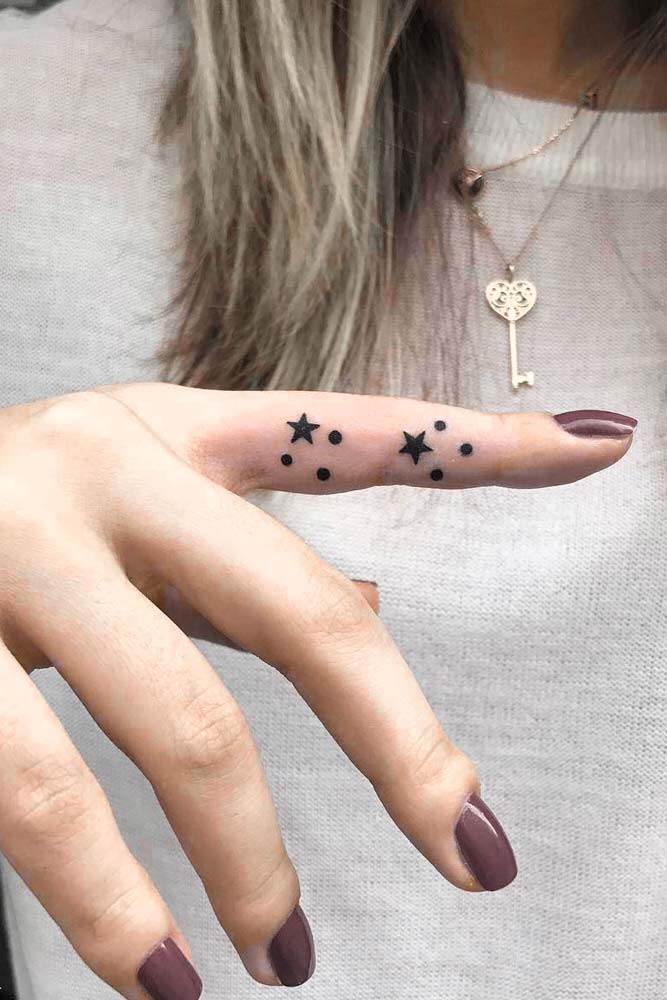 Starts haven`t lost their popularity in the tattoo industry in years and we understand why. Magnificently looking they will show other people that your mind is full of dreams and ideas that can help you reach the stars.
Source: mugebilirtattoo via Instagram
Cool Finger Tattoos With Flame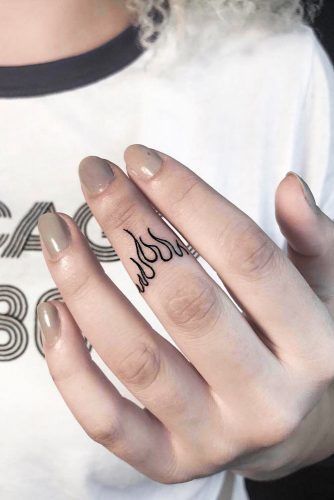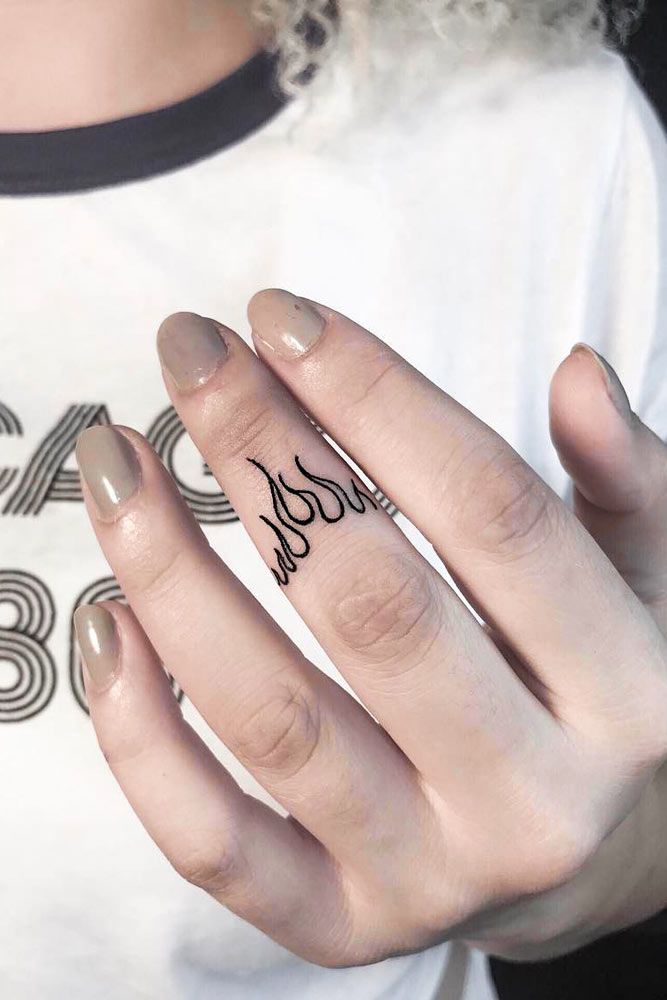 Put a fire around your finger and show everyone that no one should mess with the flame burning in your soul. Creative and really fresh looking it is an idea for people who are daring enough to experiment.
Source: mugebilirtattoovia Instagram
Small Yellow Ribbon Tattoo Idea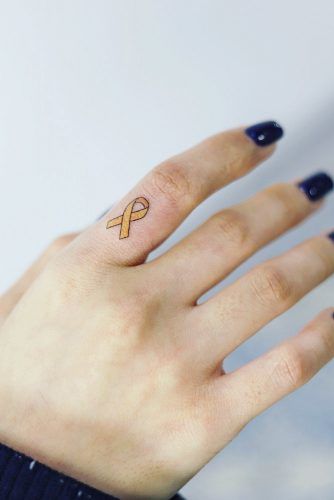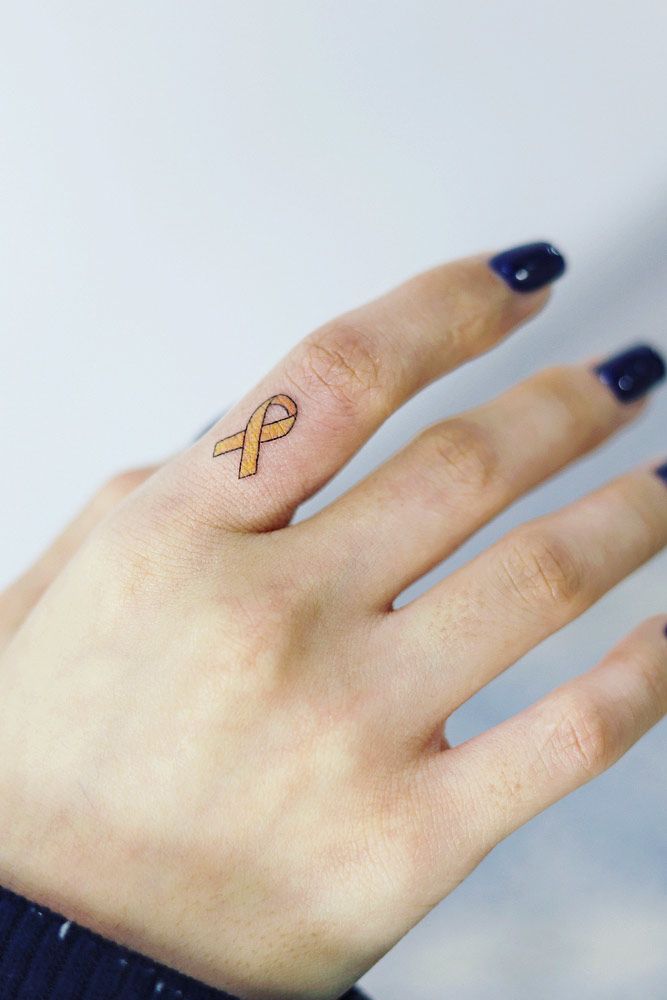 A tiny yellow ribbon in a bright yellow color is such a beautiful idea. Don`t you think? How does it look to you?
Source: tattooist_dal via Instagram
Finger Tattoo For Photography Lovers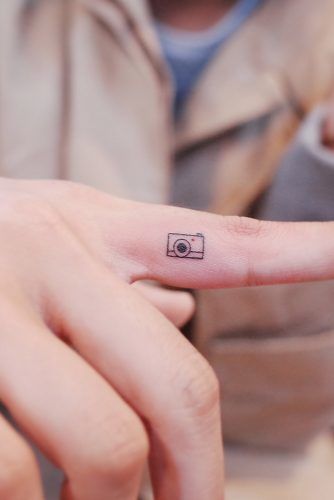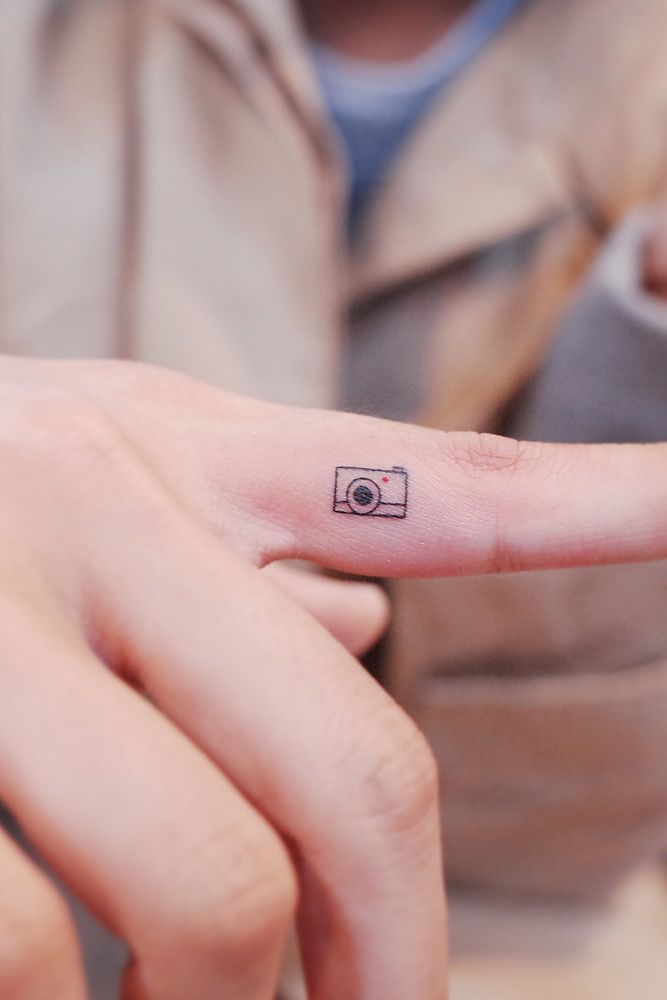 If you can`t imagine your life without capturing moments with a camera, then why don`t you put its symbol on yourself. A great reminder that the greatest moments stay not in photos but in minds.
Source: wittybutton_tattoo via Instagram
Simple Finger Tattoos With Moon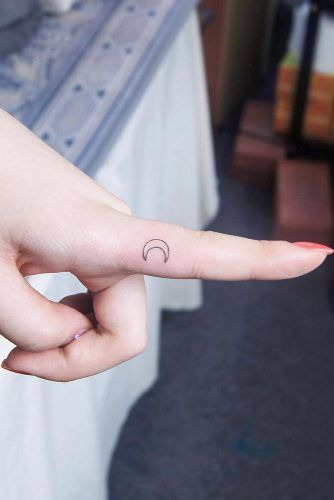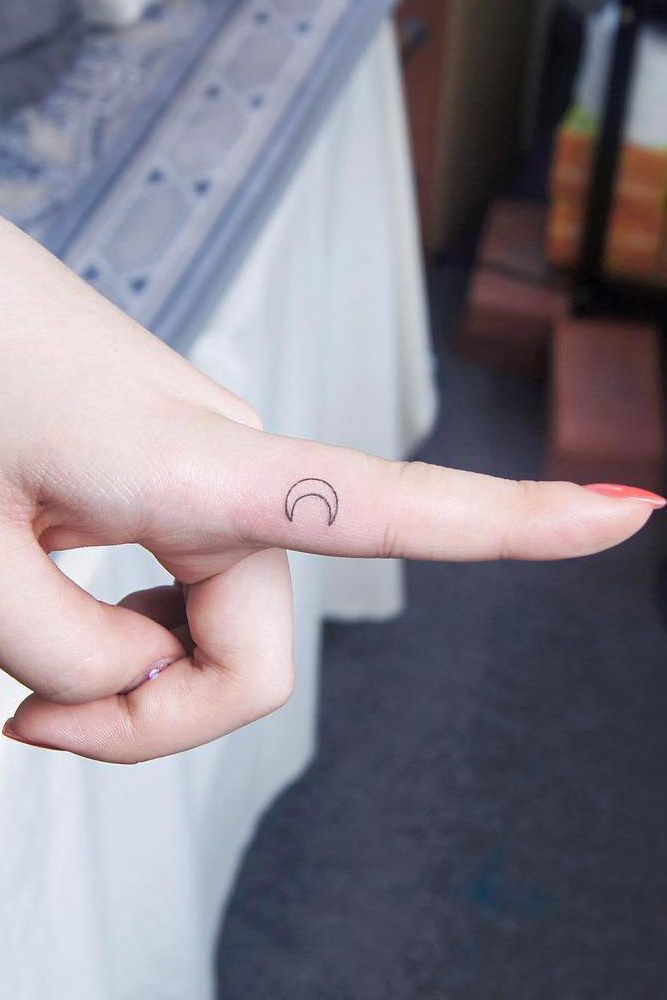 A moon is a beautiful symbol that can make so much sense when tattooed into the skin. What will it mean for you?
Source: tattooist_dal via Instagram
Finger Tattoo Desings With Flowers
Floral Ring Finger Tattoo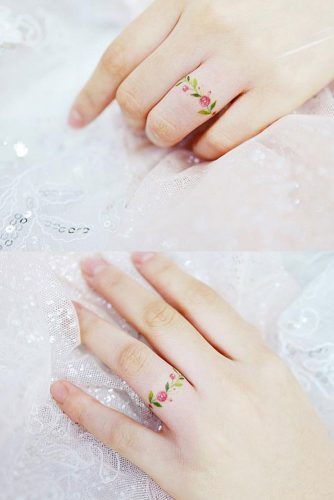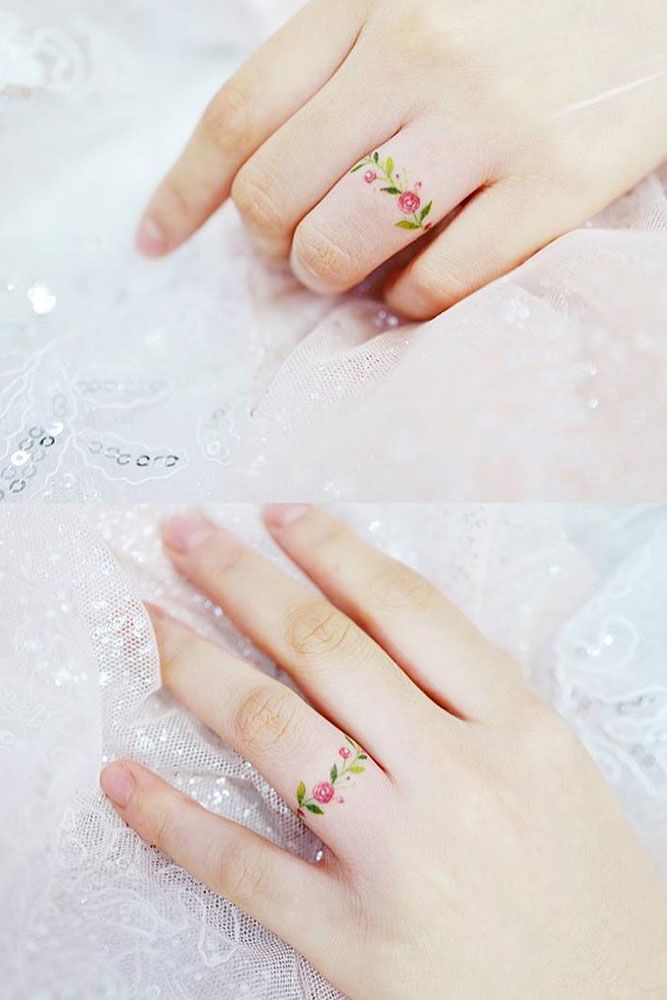 Source: tattooist_banulvia Instagram
Cute Tattoos With Flower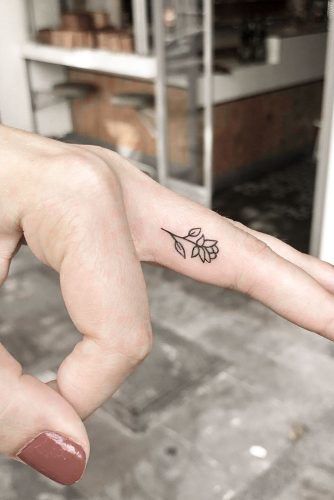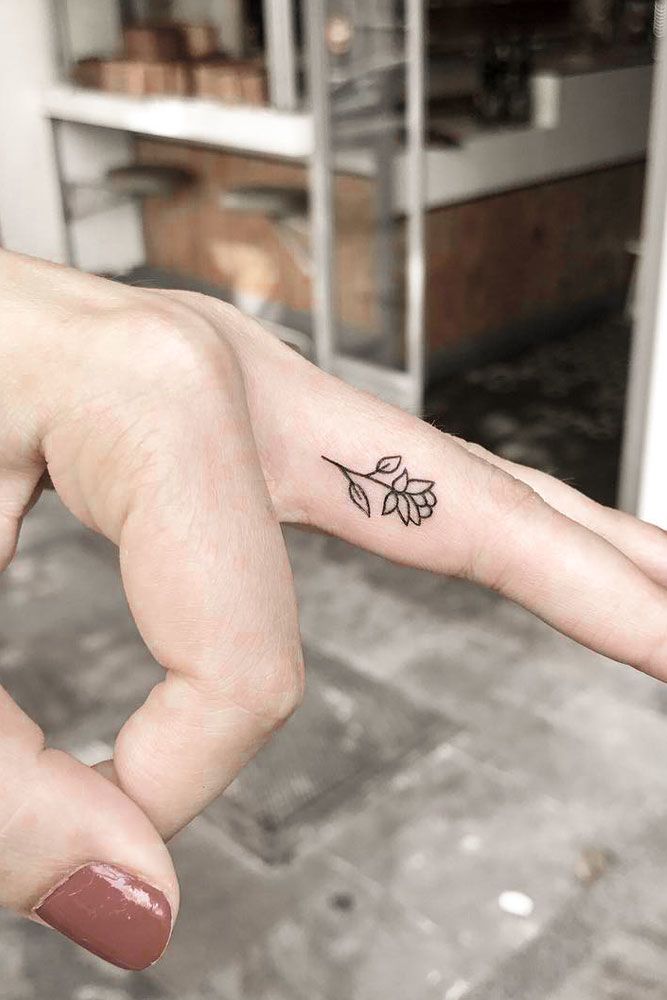 Flowers shouldn`t necessarily be done in huge tattoos. They can also be used in smaller ones, even for finger tattoos. Small and really cute this tattoo will tell a lot about you.
Source: mugebilirtattoo via Instagram
Big Finger Rose Tattoo Design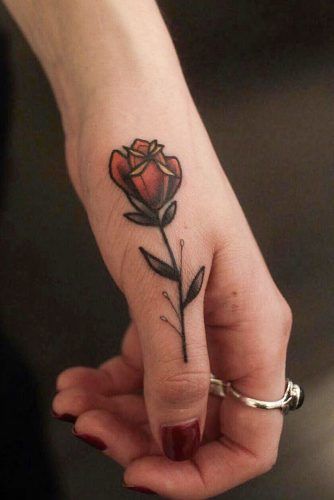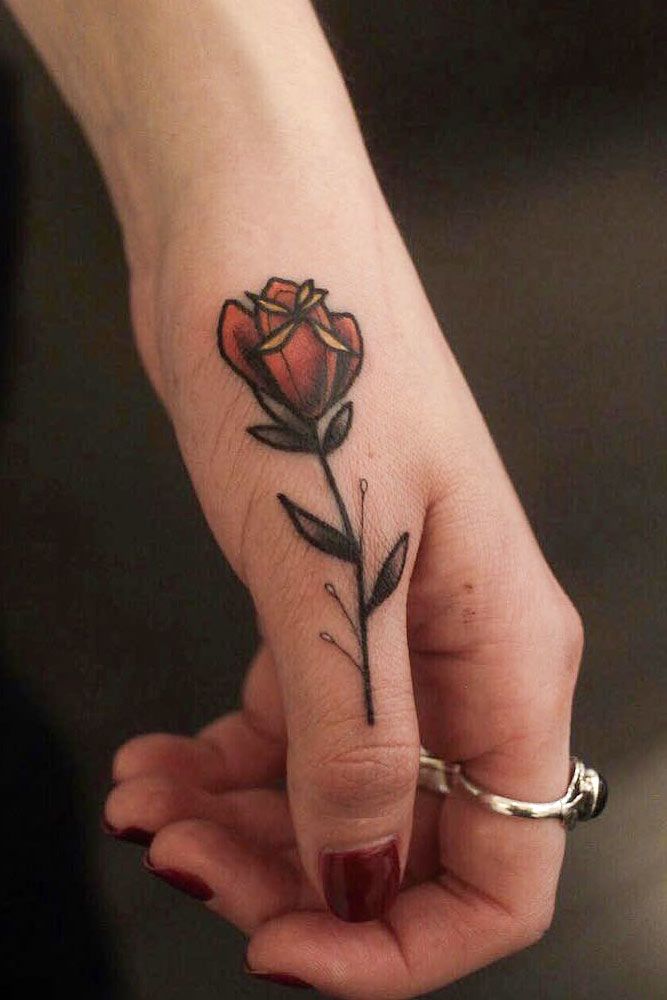 If you love more massive ideas, then this rose tattoo on a big finger will be your cup of tea. Doesn`t it look stunning?
Source: kwillsontattoo via Instagram
Side Finger Tattoos With Lavender Flower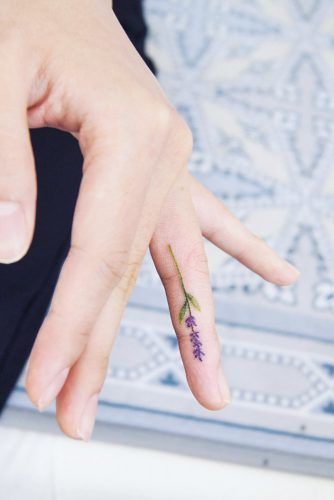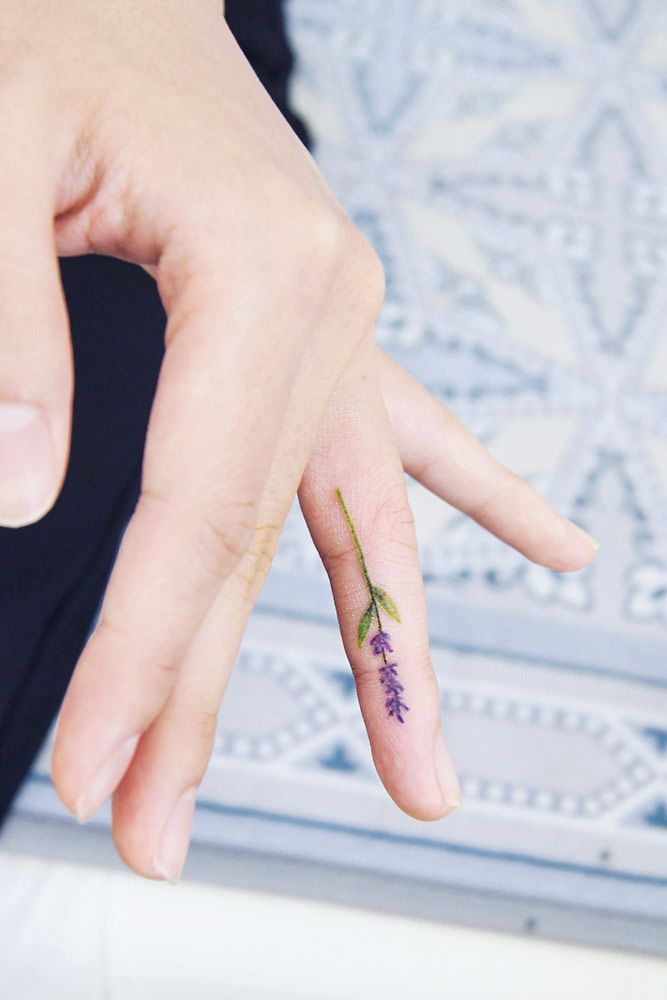 Lavender flower is a great type that will look interesting and fragile at the same time. We love how charming such an idea is.
Source: tattooist_dal via Instagram
Lotus Flower Tattoo For Ring Finger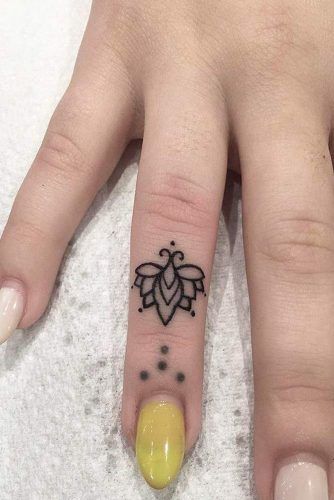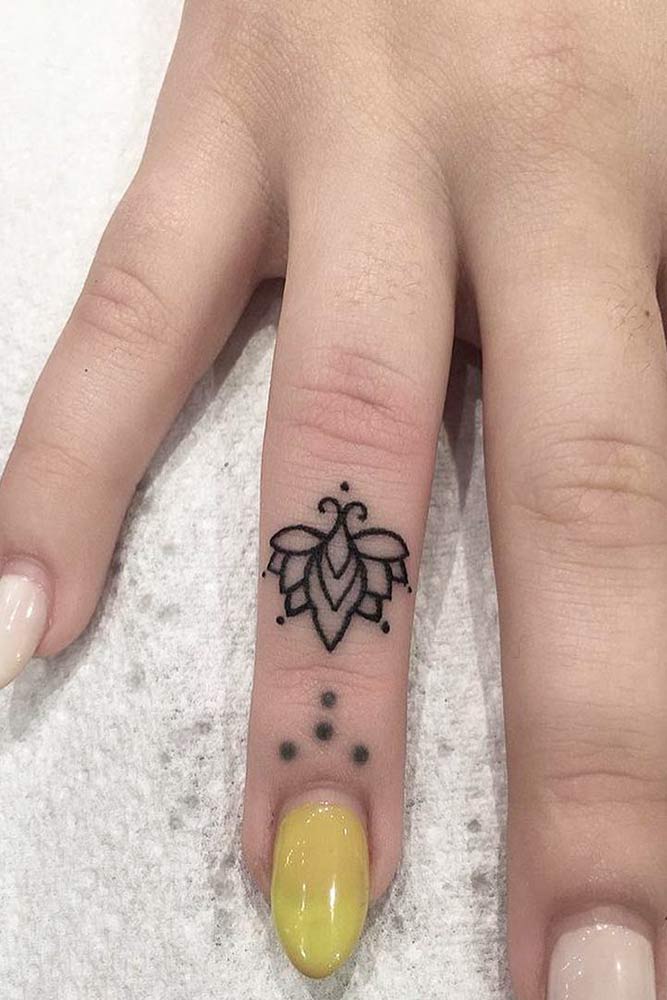 Lotus is one of the most famous tattoo design. Would you prefer it for your own tattoo story? Then don`t hesitate and put it on your finger.
Source: tattooshopbydangold via Instagram
Simple Dotted And Lined Finger Tattoos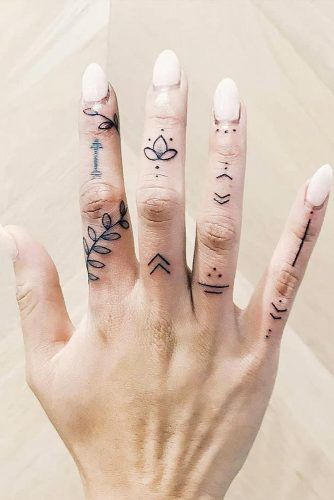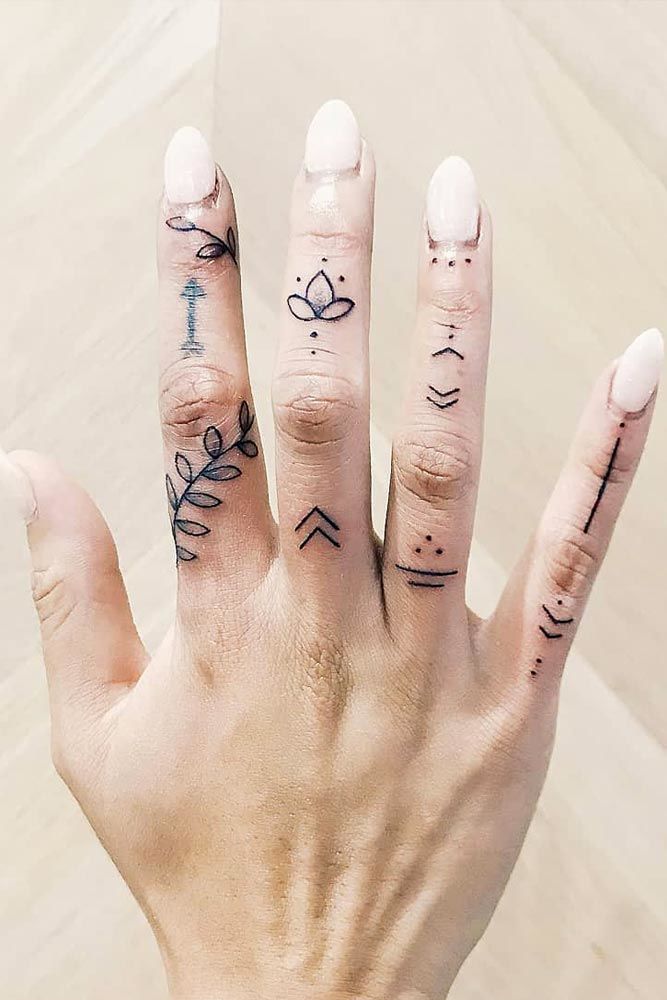 Dots and lines mixed all together into the composition on your hand will look fantastic. Such small detailed tattoos will match other designs you have.
Source: fine.line.tattoos.melbourne via Instagram
Matching Finger Tattoo Designs
Matching Finger Arrow And Bow Tattoos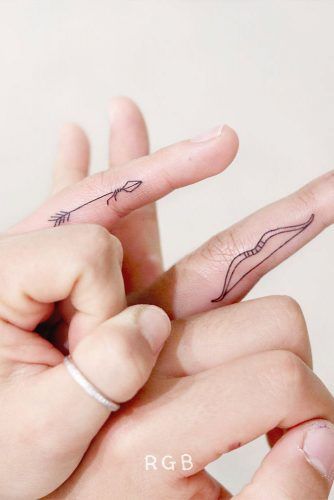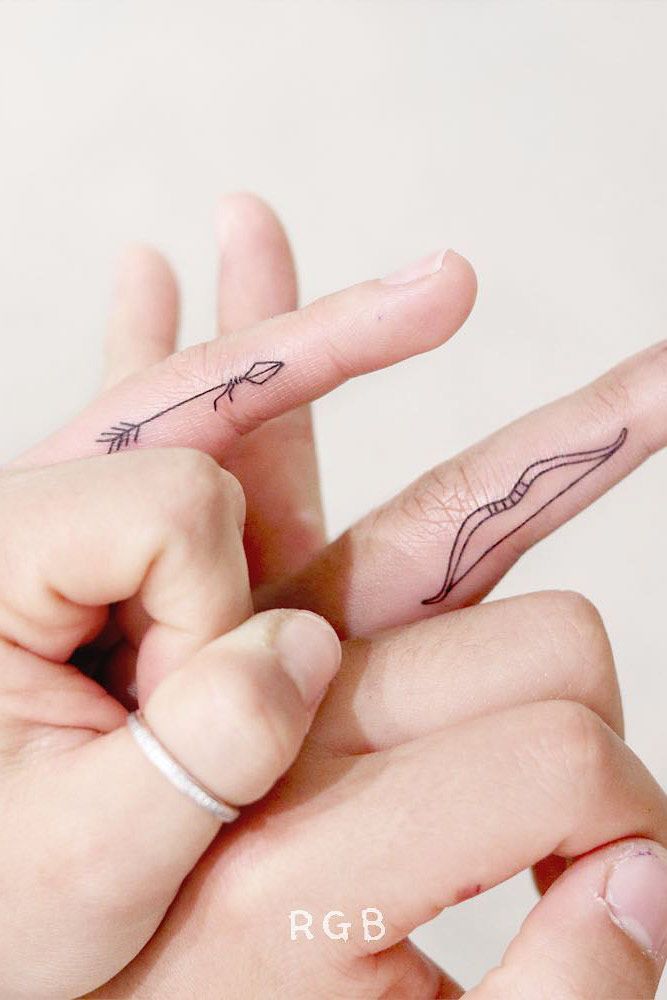 Such an inspiring couple idea for finger tattoos will show how much love you have for each other for sure.
Source: rgb_tattoo via Instagram
Finger Tattoos With Special Date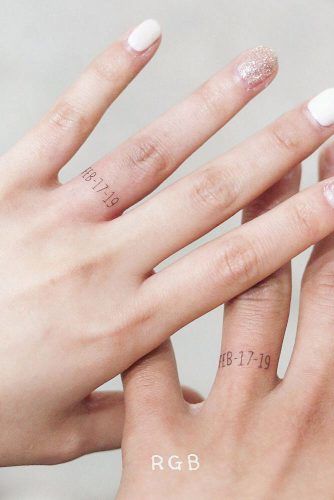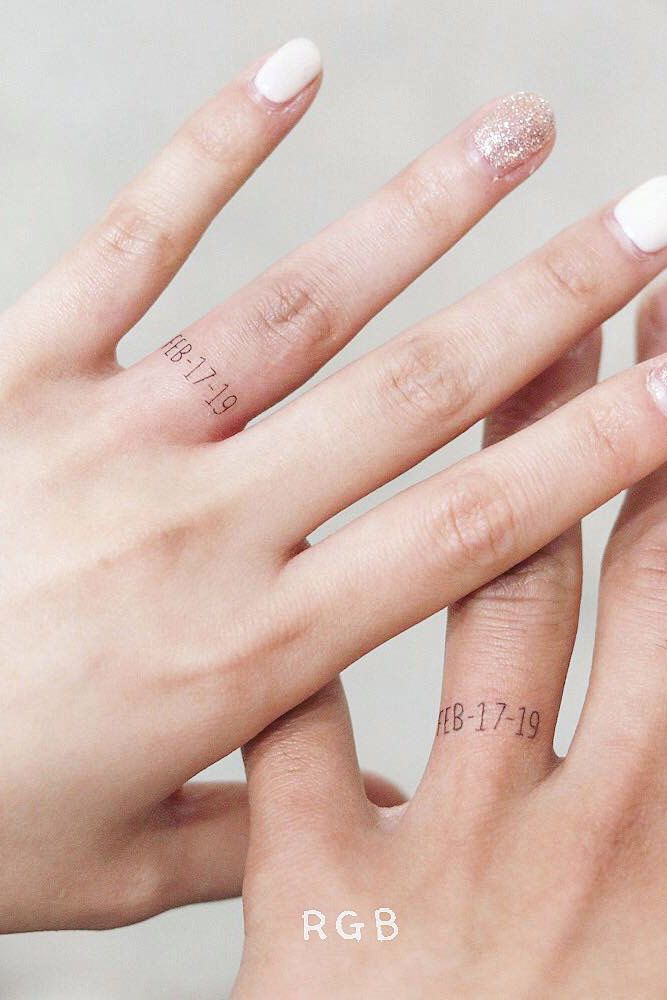 If you dream of wedding finger tattoos then choose a date that forever joined your hearts together. Isn`t that a cute and romantic idea?
Source: rgb_tattoo via Instagram
Meaningful Tattoo With Words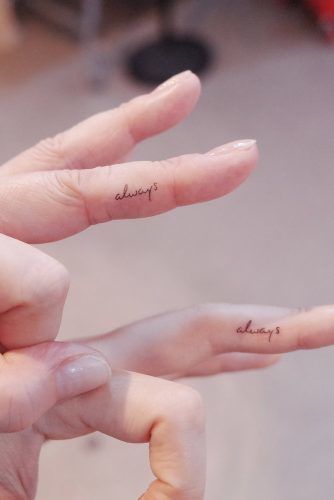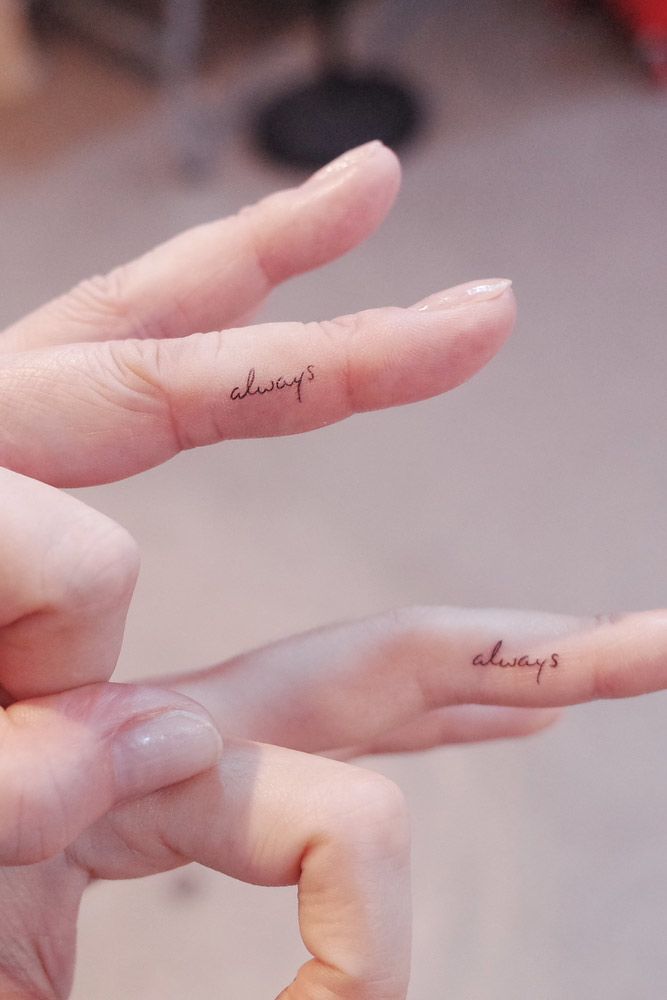 Words are super good-looking on fingers so why don`t you choose them for yourself? Even one word can tell a whole story that you want to show. We love finger tattoos words.
Source: wittybutton_tattoo via Instagram
Matching Tattoos With Hearts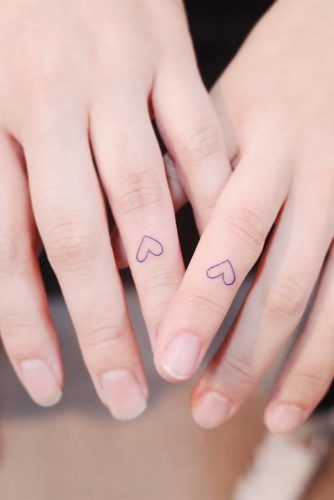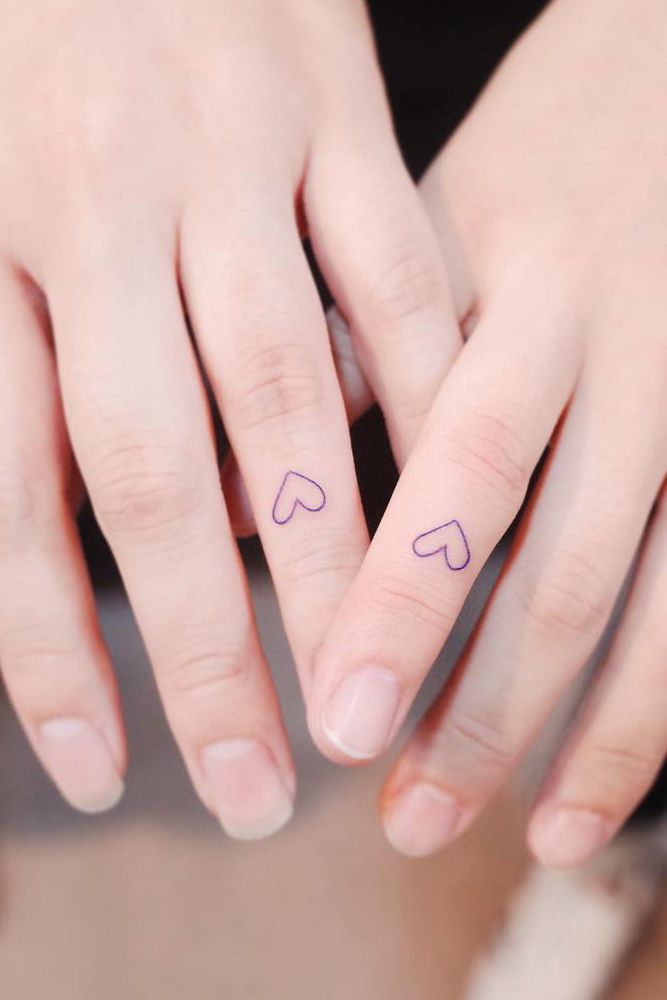 All tiny finger tattoos should include these beautiful couple hearts ideas. We love how pretty they look on the couple.
There are so many beautiful finger tattoos that you can choose for yourself. Tiny but pretty at the same time they are a great way to tell your personal story. Choose a design with us and you won`t regret your idea for a second.
Source: wittybutton_tattoo via Instagram